Thursday, December 5th, 2013...16:57
Christmas Concert
Jump to Comments
The past week has been really bust getting ready for our Christmas Concert.  Primary 3 have been working hard arranging all the tickets, posters and organising raffles as part of their enterprise project, Santa's Magic Snowmen.
Primary 3 came to our class to help us make snowman headbands.
And then there was the fabulous performance!
Finally we went on tour to Tygetshaugh.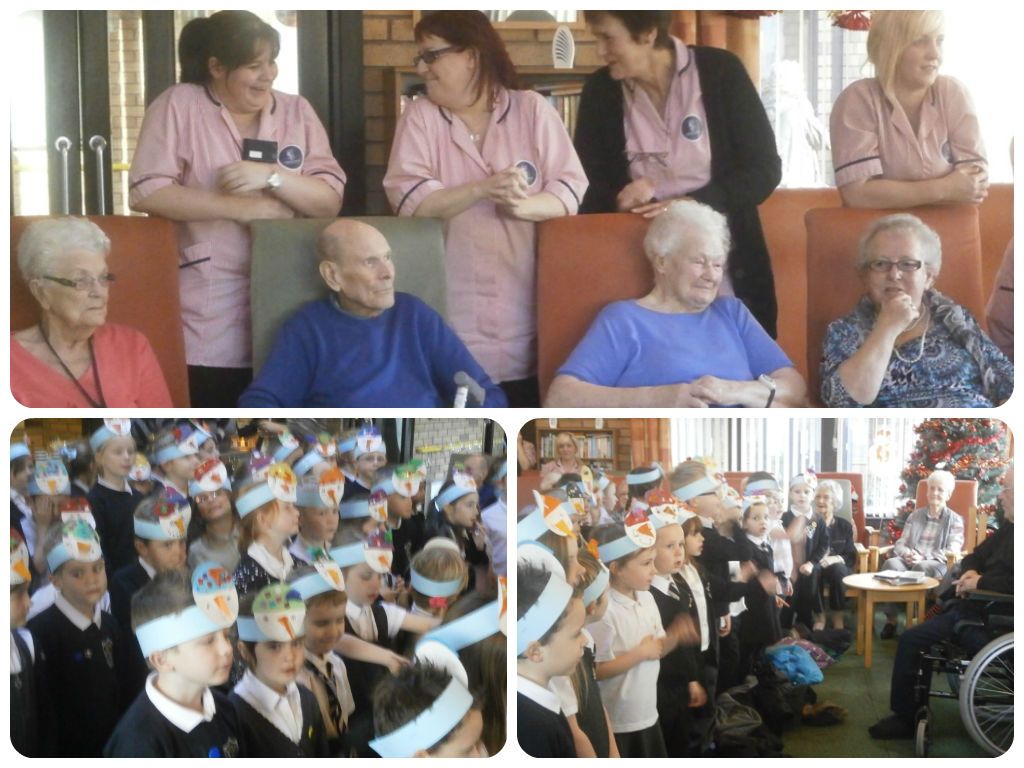 What is your favourite Christmas song?