Wednesday, April 1st, 2015...12:58
Easter Chick platform games
Jump to Comments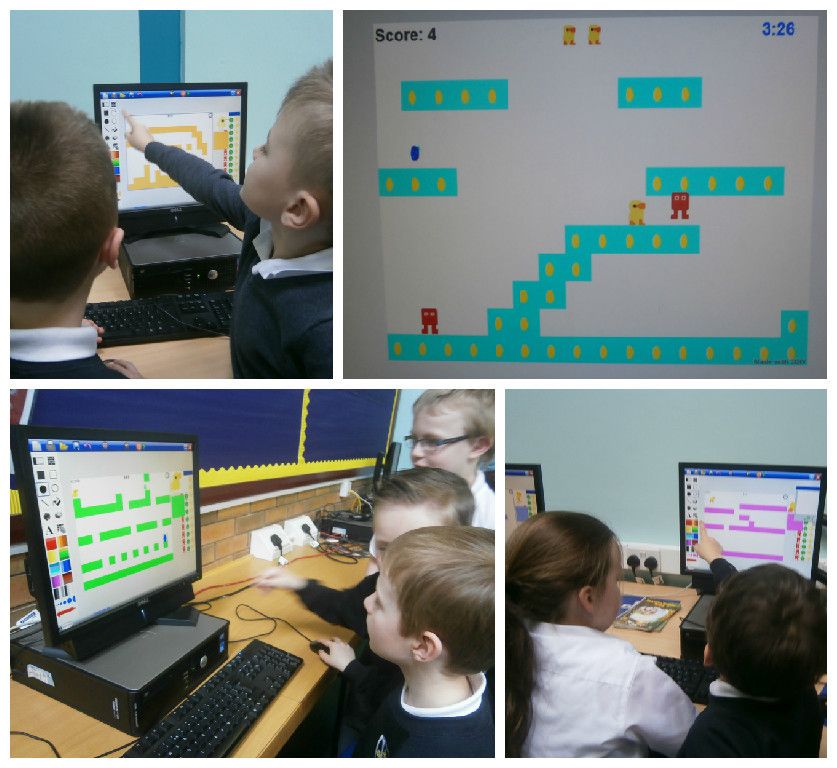 We worked with our partners and used 2DIY software to design an Easter egg game. The chick had to collect eggs and avoid the angry red monsters! Then we all played each others game and decided what we liked about them and what made them tricky.
Click on the links below to play our games!  Once the game has started, click on the chick then use the arrow keys to move left, right up or down.
What did you enjoy about our platform games?
What made them tricky?