Wednesday, February 26th, 2014...16:18
Phoneme – ew
Jump to Comments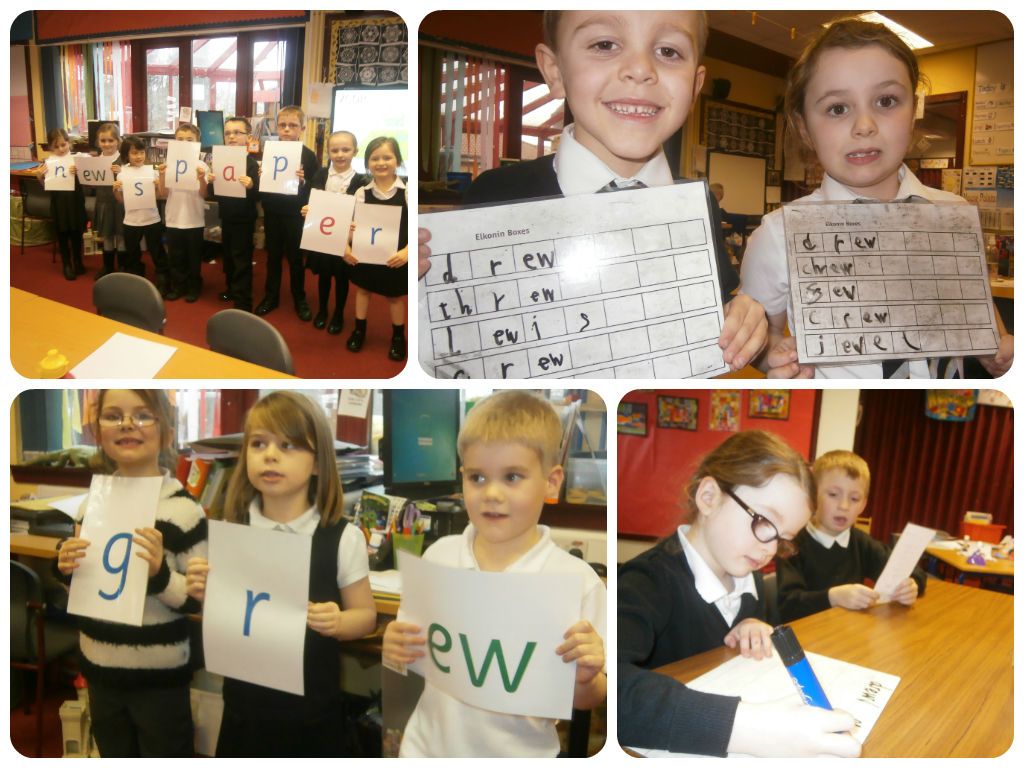 We have been learning about the phoneme ew. We have been busy with lots of different activities including word reader and word writer, elkonin boxes and using a giant phoneme maker to answer some dictionary definition clues.
It's always busy in our class!
Leave a comment with an ew word.