Friday, April 4th, 2014...10:11
Money, money, money!
Jump to Comments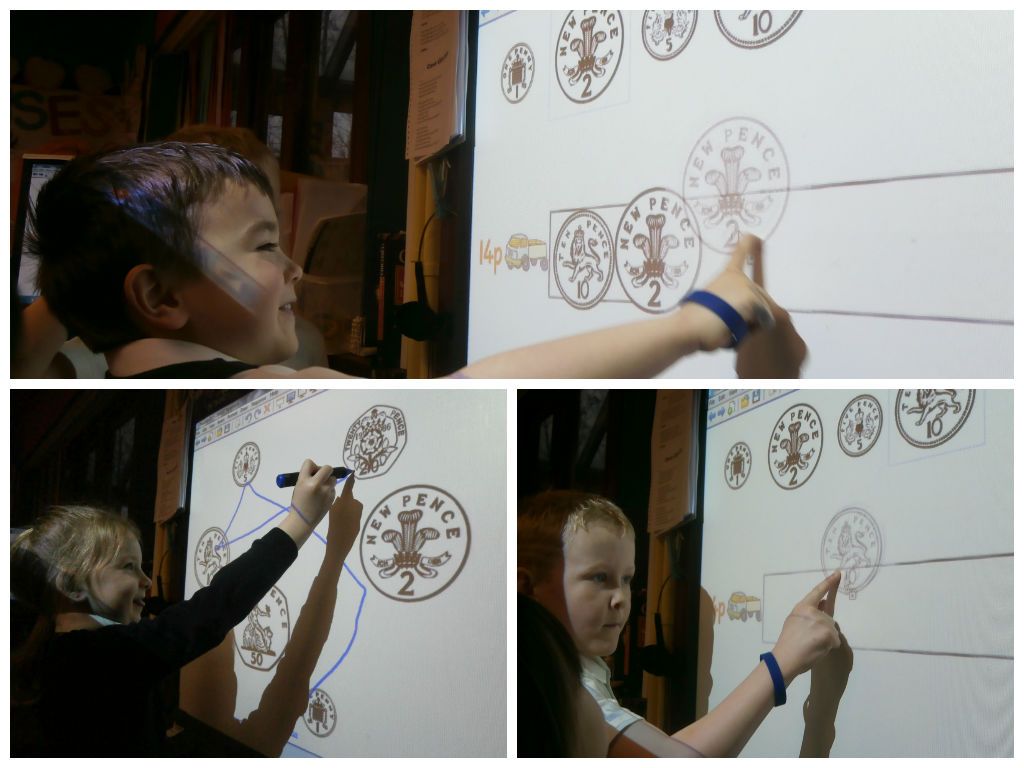 We have been learning about money.  We can identify different coins and notes and use money to pay for items.  We know that 10p can be made in different ways, 10p or 5p + 5p or 2p + 2p + 2p + 2p + 2p or 5p + 2p + 1p + 1p + 1p.
Leave a comment to tell us how to make 25p.