Friday, January 17th, 2014...08:57
Music with Miss Bell
Jump to Comments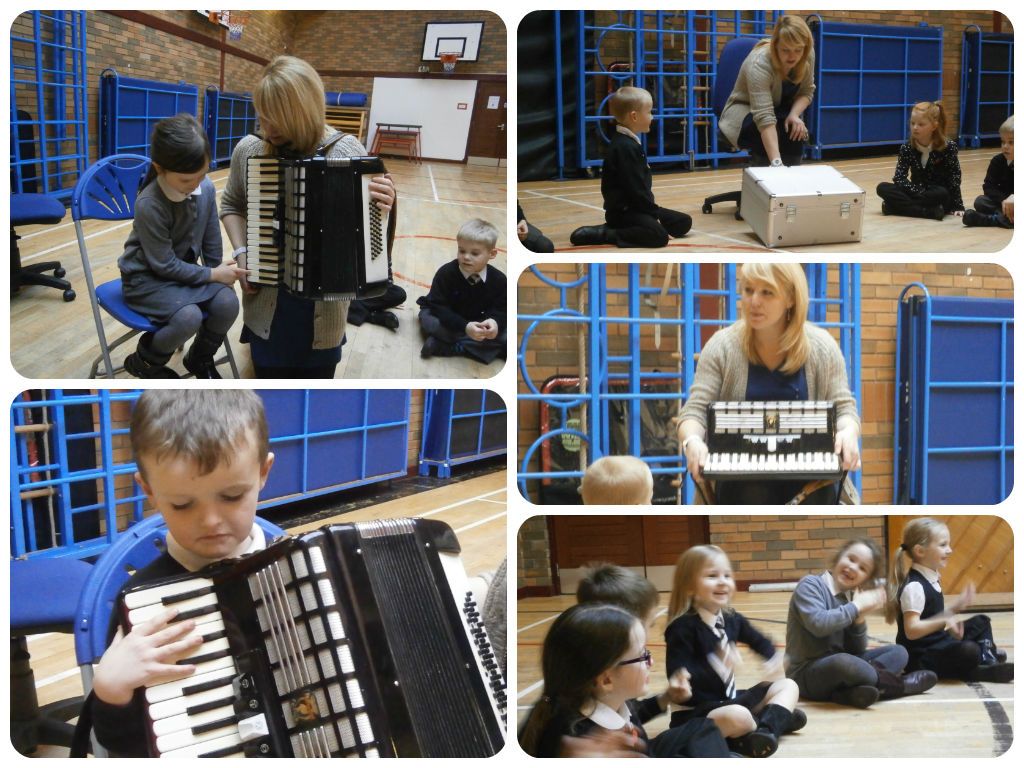 At music, Miss Bell brought in a very special case. We had to try and guess which musical instrument was inside. We knew it couldn't be a piano because that would be too big. We knew it wouldn't be a guitar because that was the wrong shape. Mitchell guessed correctly that it was an accordion!
Miss Bell could play some fantastic music on the accordion and we all joined in clapping our hands.
Leave a comment telling us something you learned about the accordion.