Tuesday, February 17th, 2015...13:58
Mmmm……Pancakes!
Jump to Comments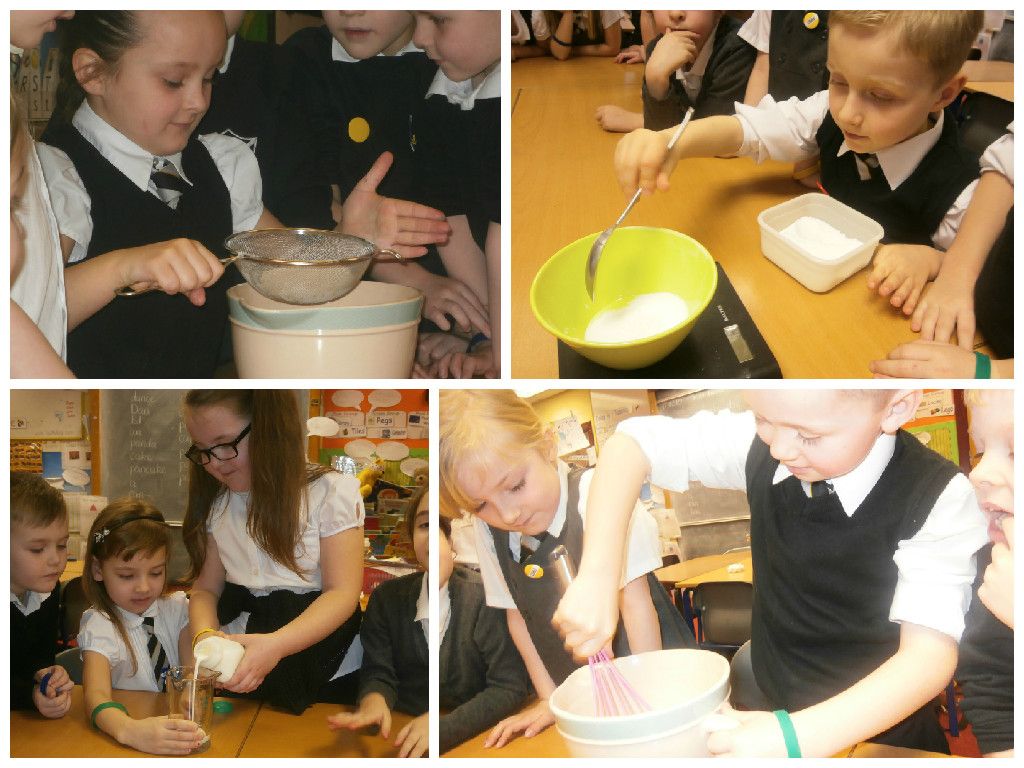 Today we learned all about the Christian custom of Shrove Tuesday. We learned that Shrove Tuesday or Pancake Day is the day before Lent. Traditionally Lent is a time of giving things up, so Shrove Tuesday is the last chance to indulge yourself, and pancakes are eaten on this day because they contain fat, butter and eggs which were forbidden during Lent.
We made pancakes by measuring out the ingredients carefully and wrote the recipe and method to take home. We even had a go at flipping a pancake….well a bean bag! It was tricky!
Leave a comment with a white hat fact about Shrove Tuesday or if you tried to follow your recipe at home to make pancakes with your family.
Email any photos of your pancake making to p2dunipace@gmail.com or tweet @DunipacePS